Advertising, Branding, Web Design
Communities of color are disproportionately affected by climate change and issues such as lead poisoning and air or water pollution. EnviroJustice works to tackle this problem head on. EnviroJustice is a fictitious nonprofit organization that combines community liberation and engagement with local environmental focused non-profits to build a better relationship between themselves and the communities they serve. 
The logo design is representative of the three pillars of the organization: people, planet, justice. Each part is an integral part of the organization's mission and vision. The website and other touchpoints serve as outreach for both the community and interested non-profits. It provides resources and information about environmental injustice and how
to fight it.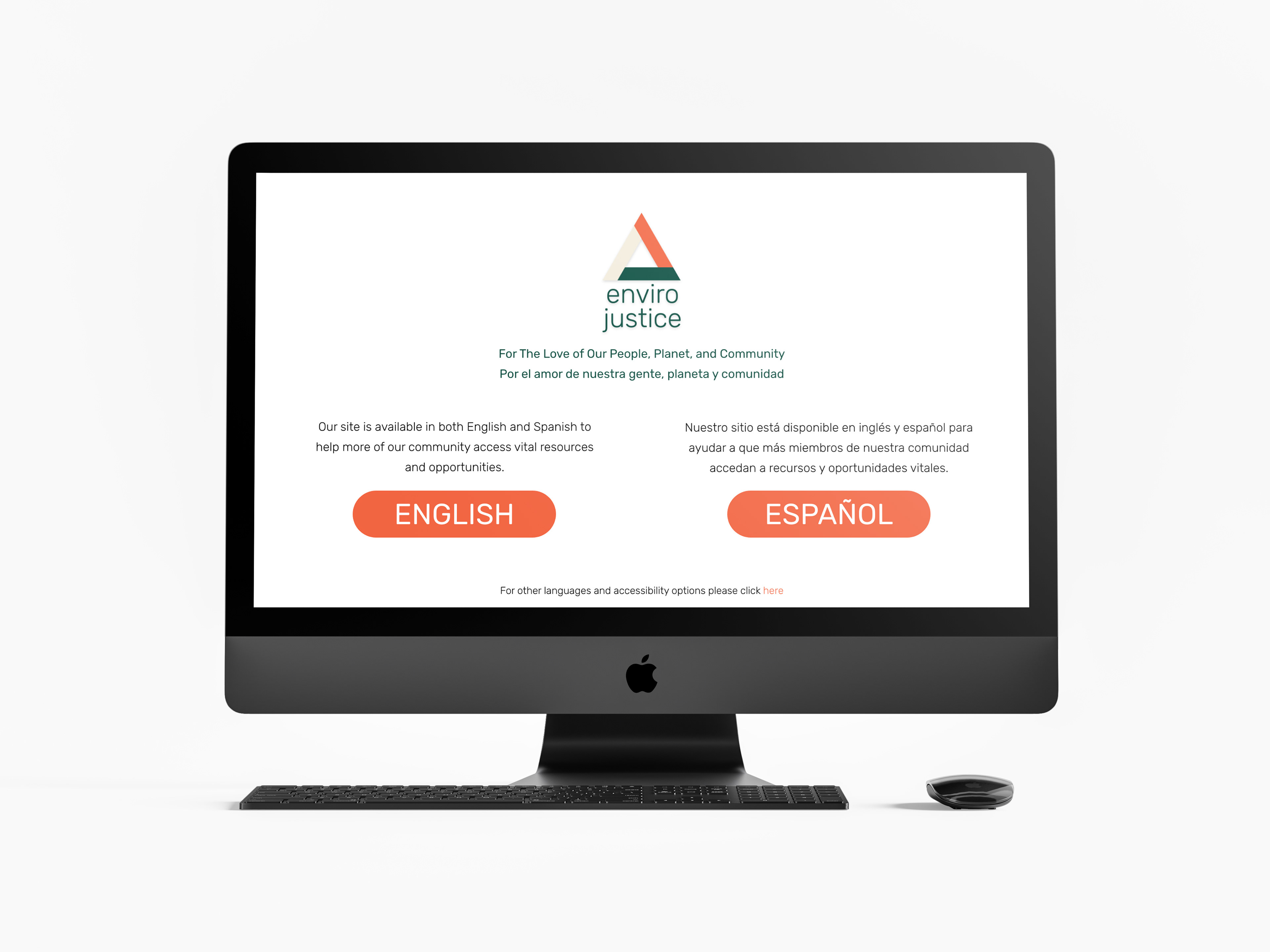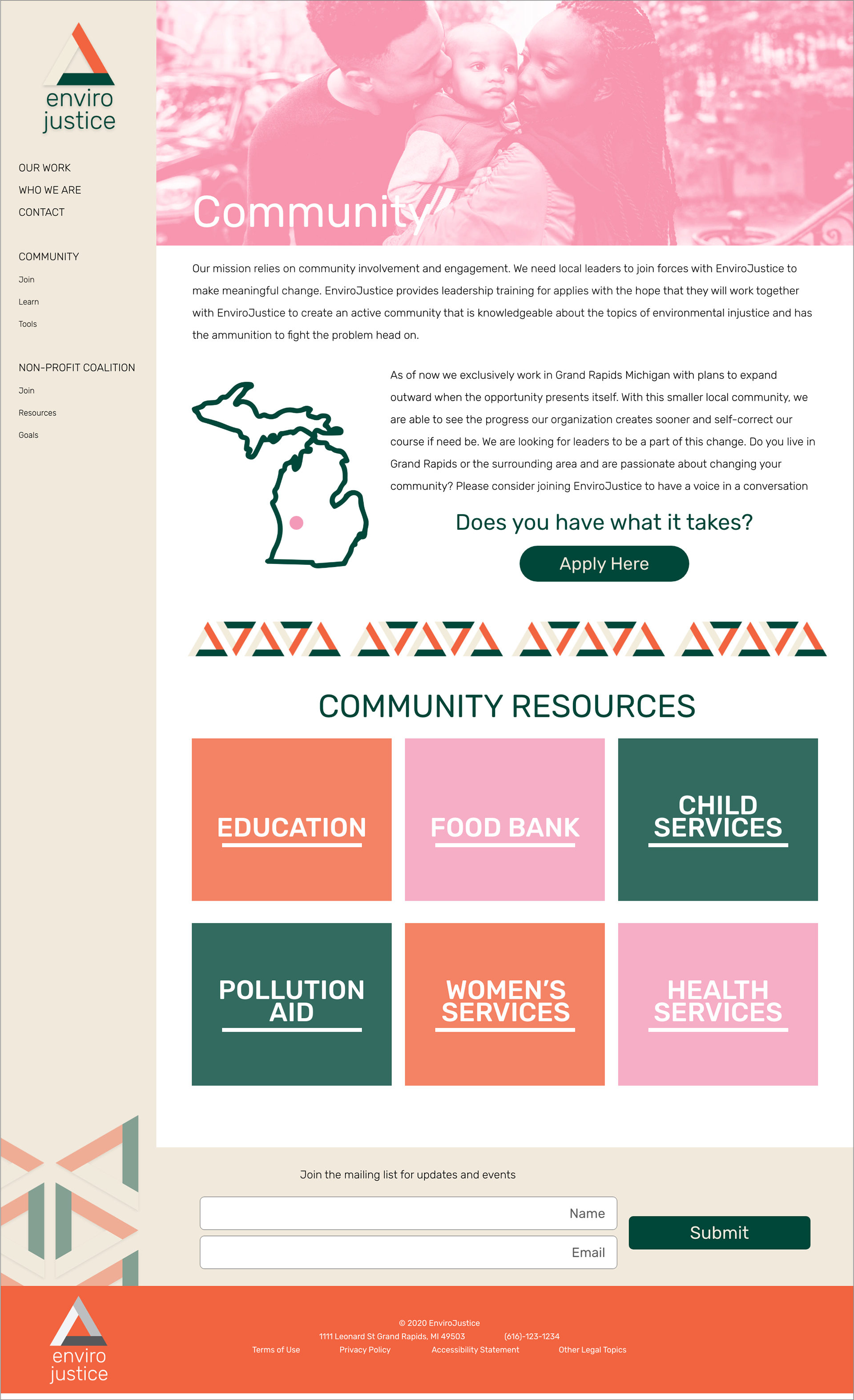 Out-Of-Home posters placed in the communities affected by environmental injustice serve to inform them about the problem and begins to educate them on the organization's mission. This tactic communicates how EnviroJustice can help and starts a conversation about how people can in tur help each other.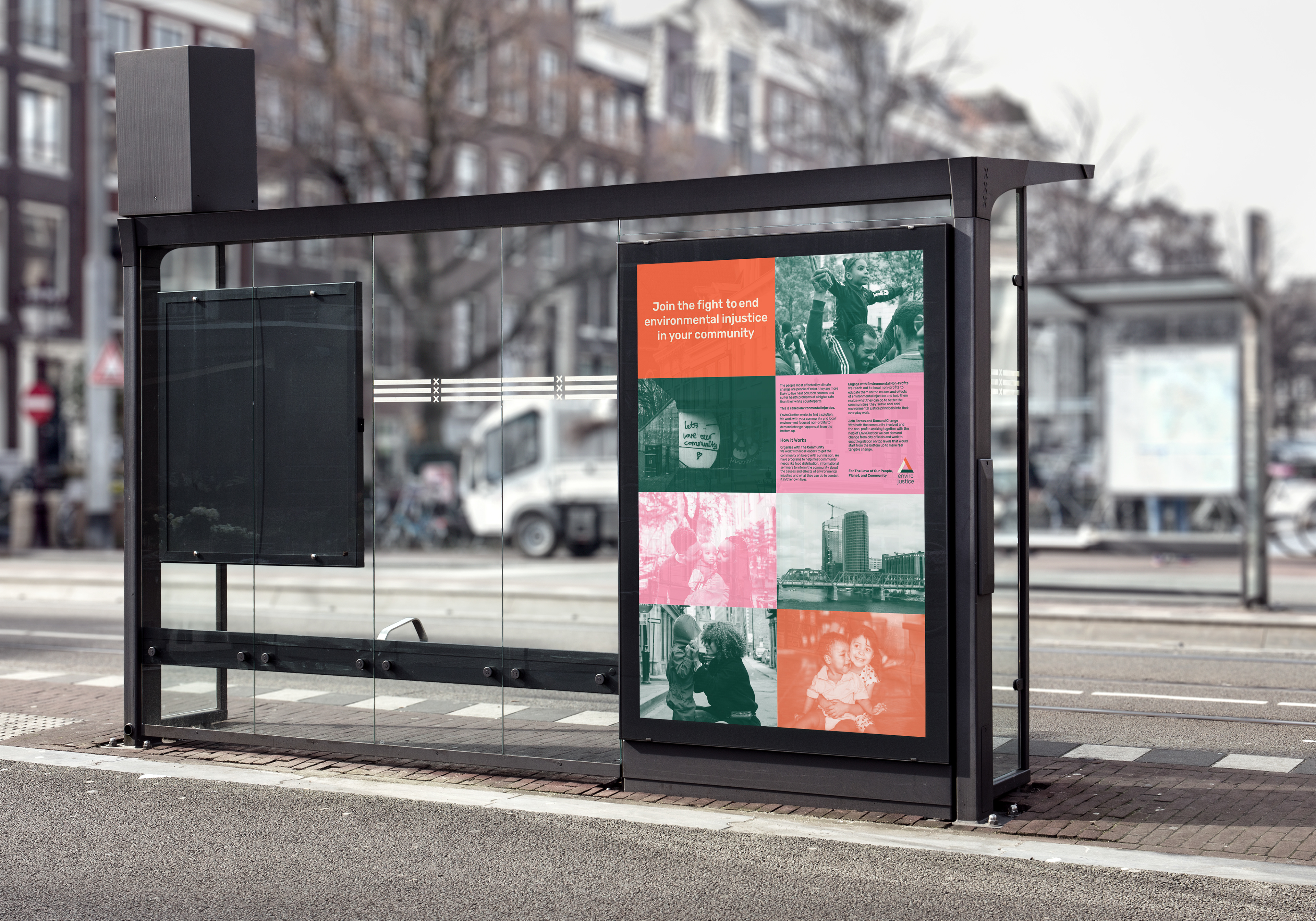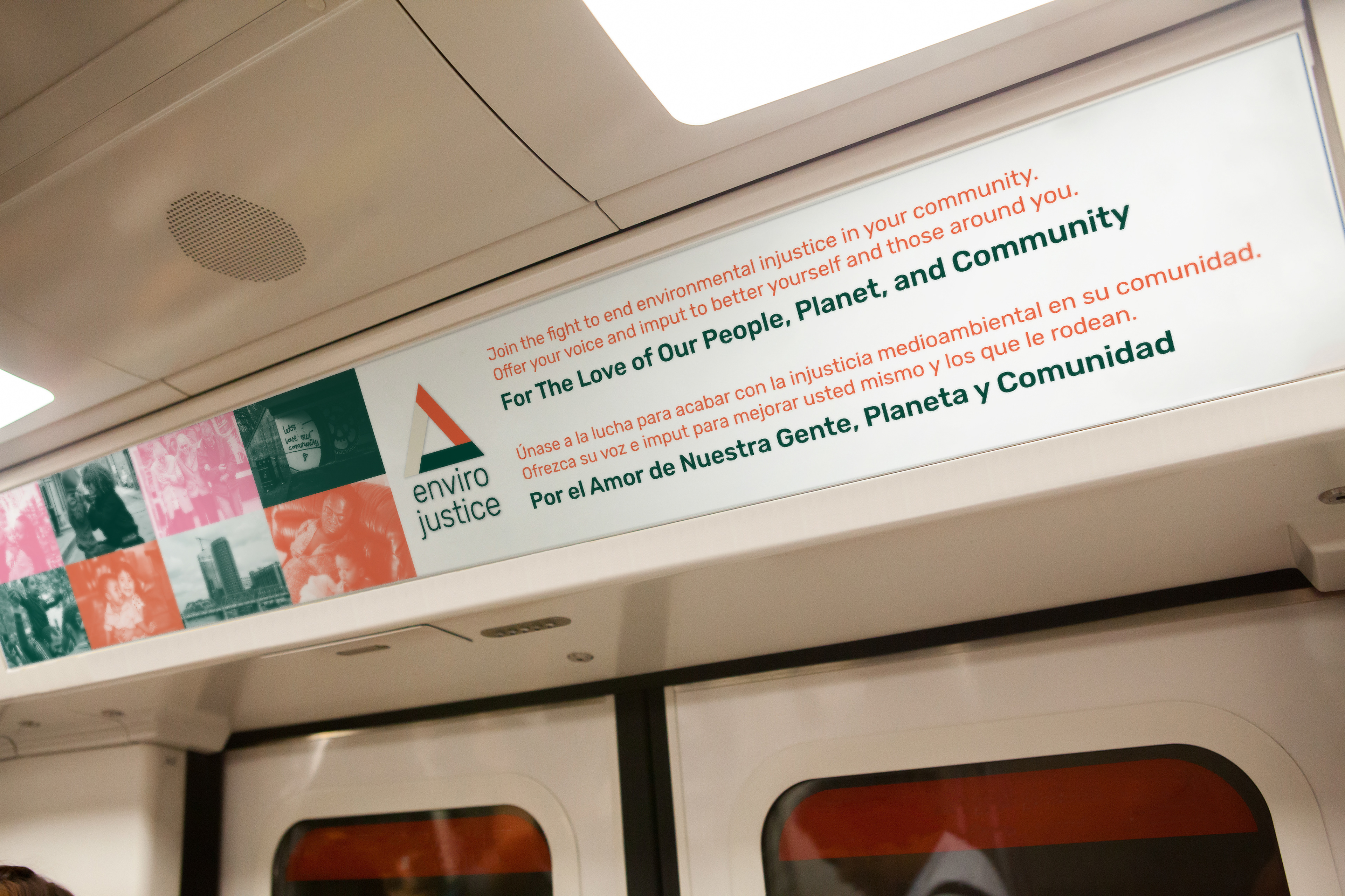 Direct Mailer postcards to be sent to community leaders to inform them about the work being done and how they can help themselves and others to fight the problem of environmental injustice. While a third mailer will be sent to environmental focused non-profits to begin to educate them on the issue and how they can use their established position in their community to help people.