Branding, Advertising, Web Design
In a large market that contains plenty of fresh produce options, there is one that has been in the game since 1850 – Dole. While their competitors have changed their visual identity to adapt to a digital age, Dole has been lagging behind. This refresh provides a colorful new identity that is integrated into print advertisements, a website, and grocery store staples such as fruit stickers and in store adverts.
 The new logo is bright and dynamic, including multiple color combinations to show off their range of fruits
and vegetables. The fun bright color palette makes its way into the other touchpoints that round out this 
integrated campaign.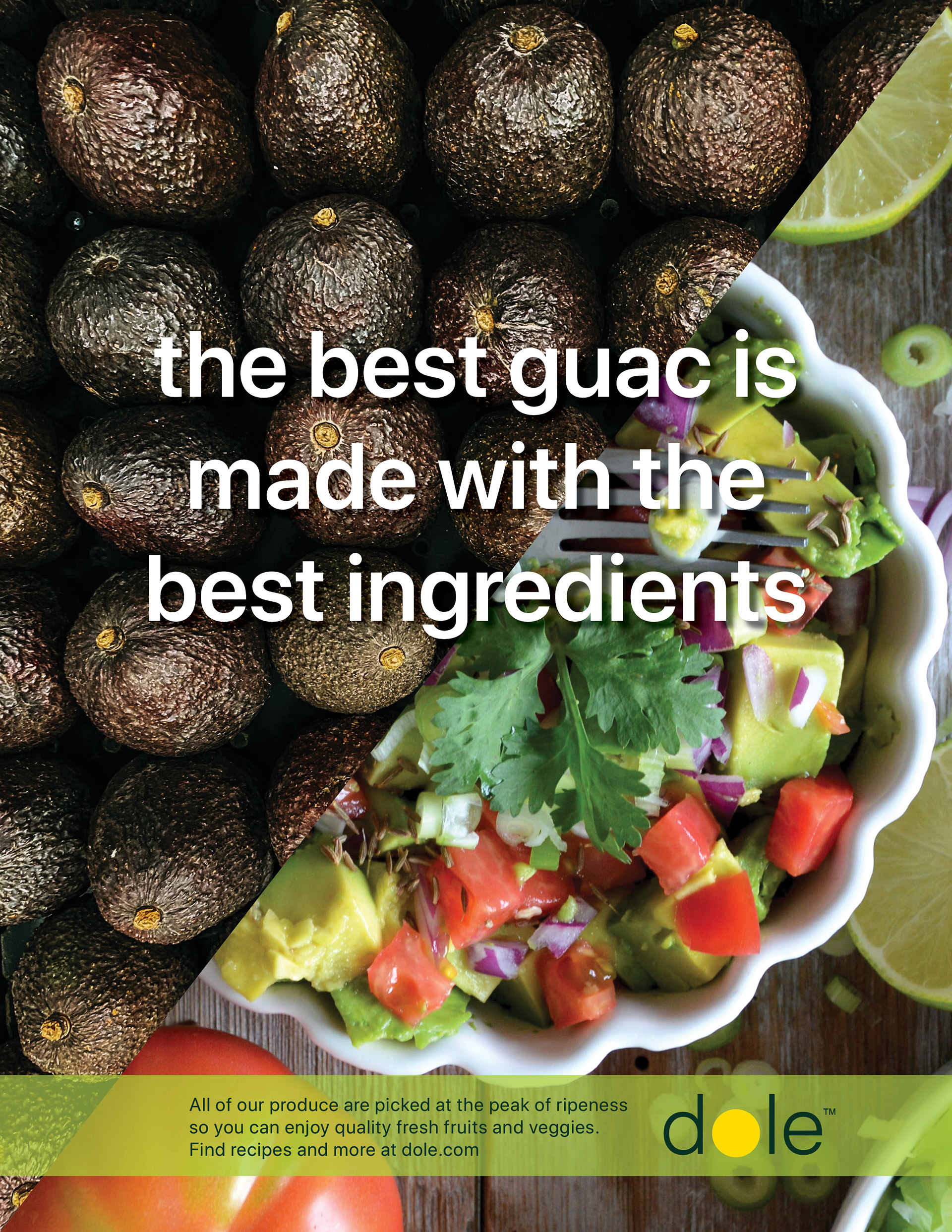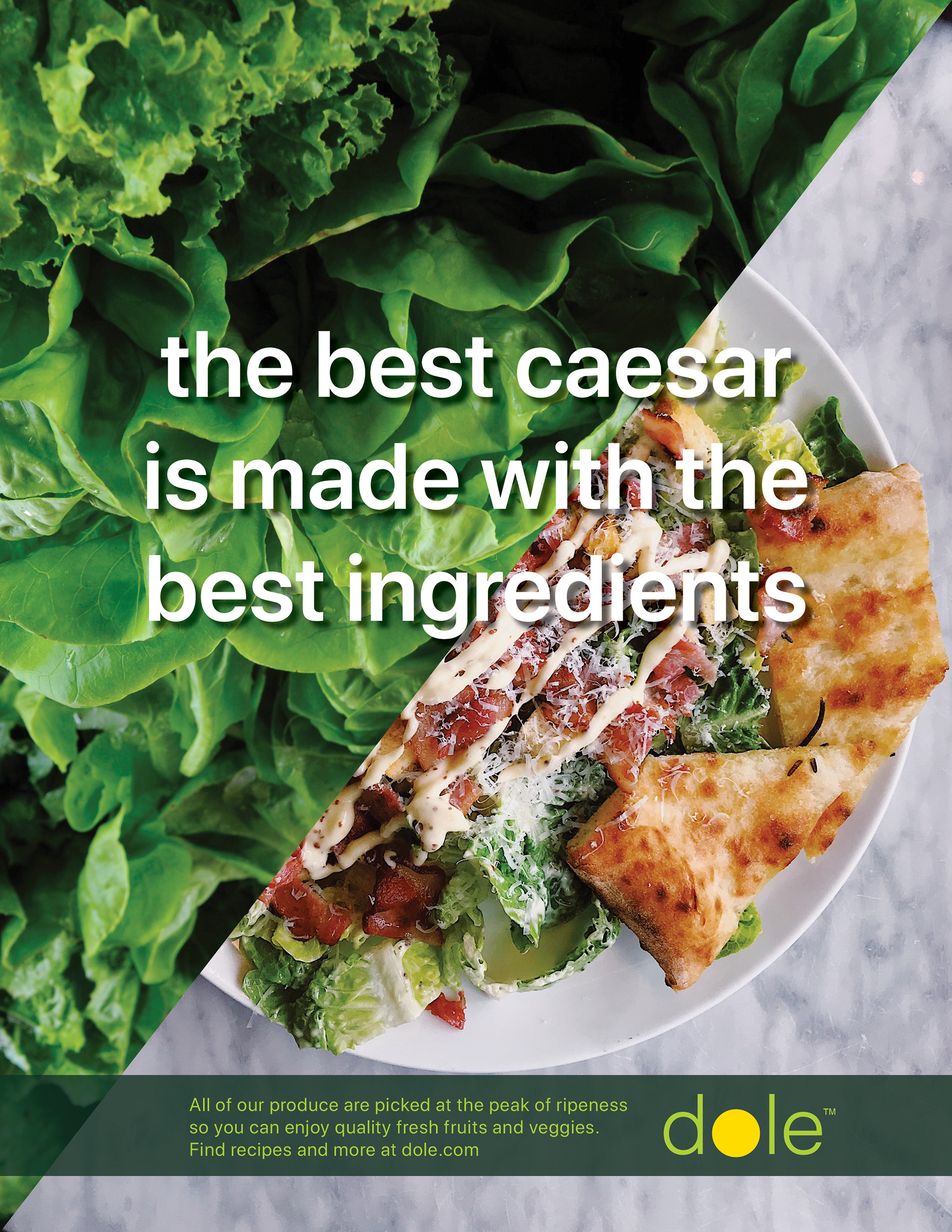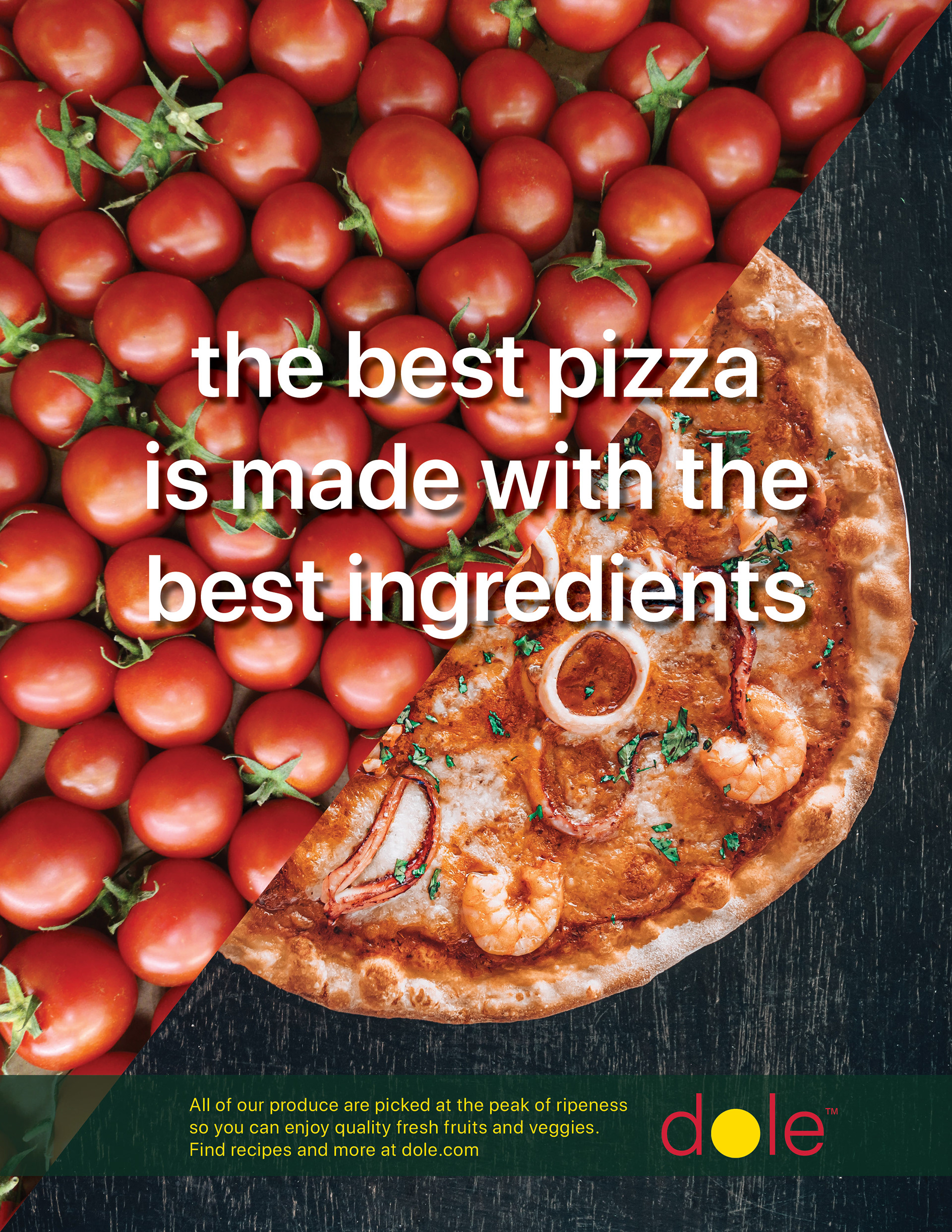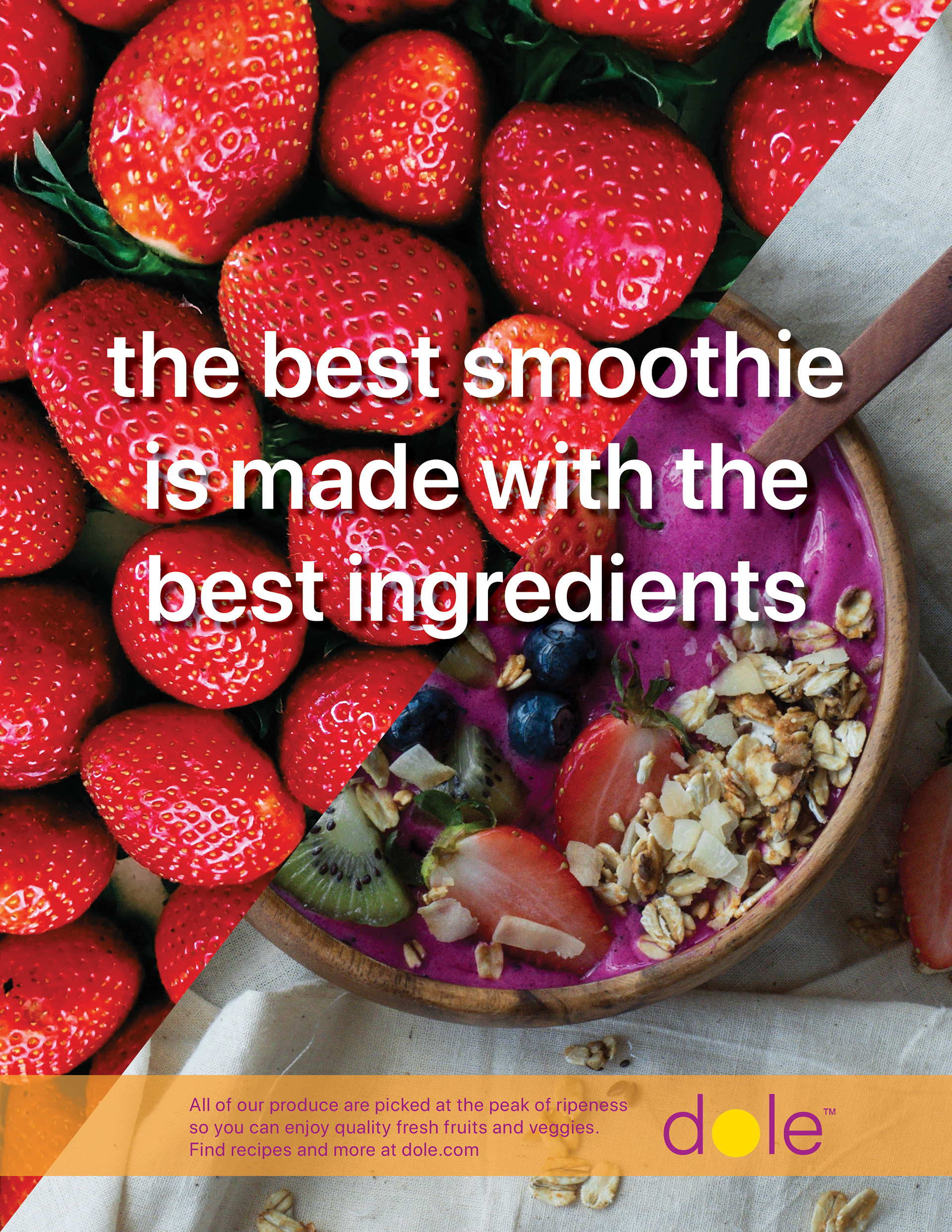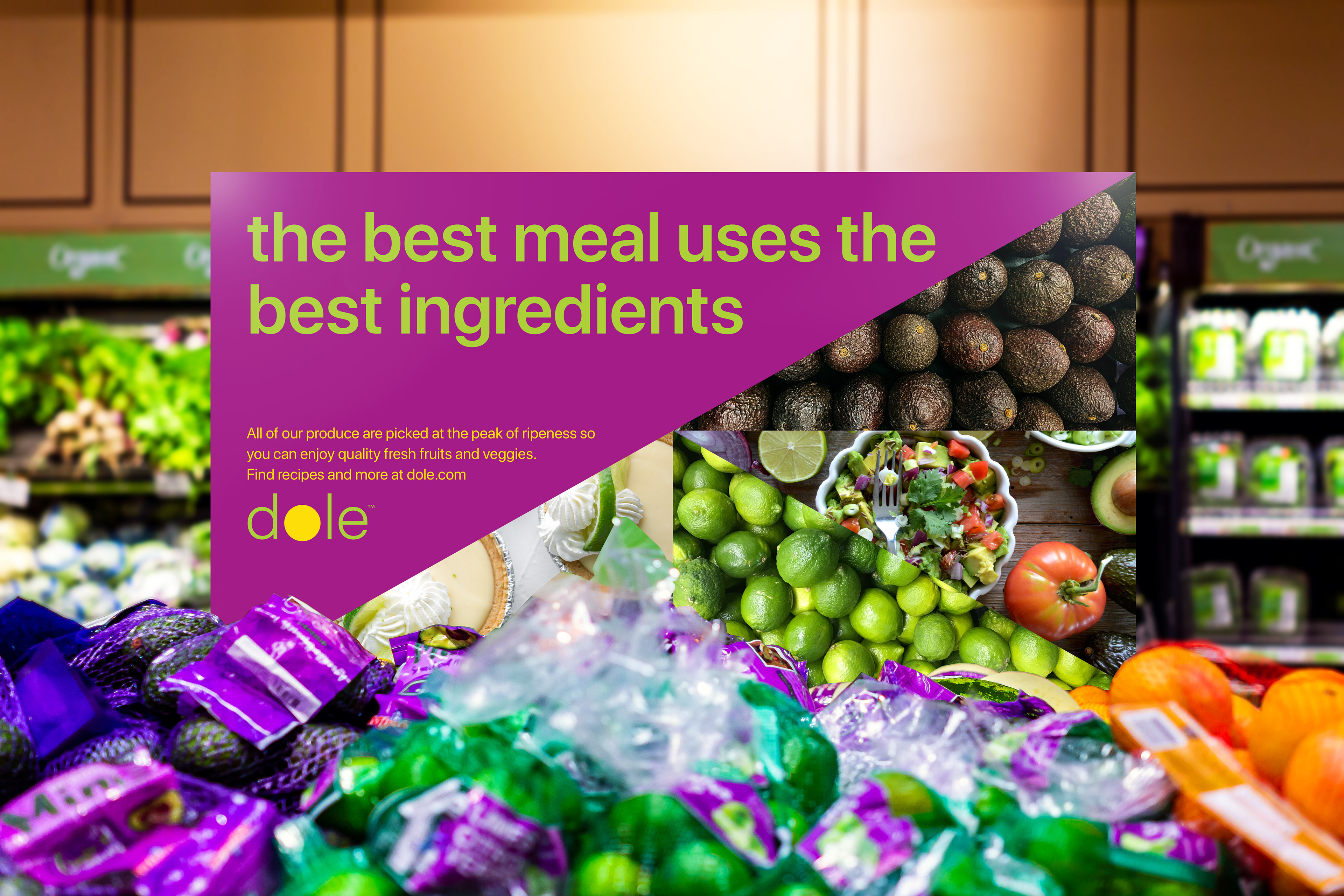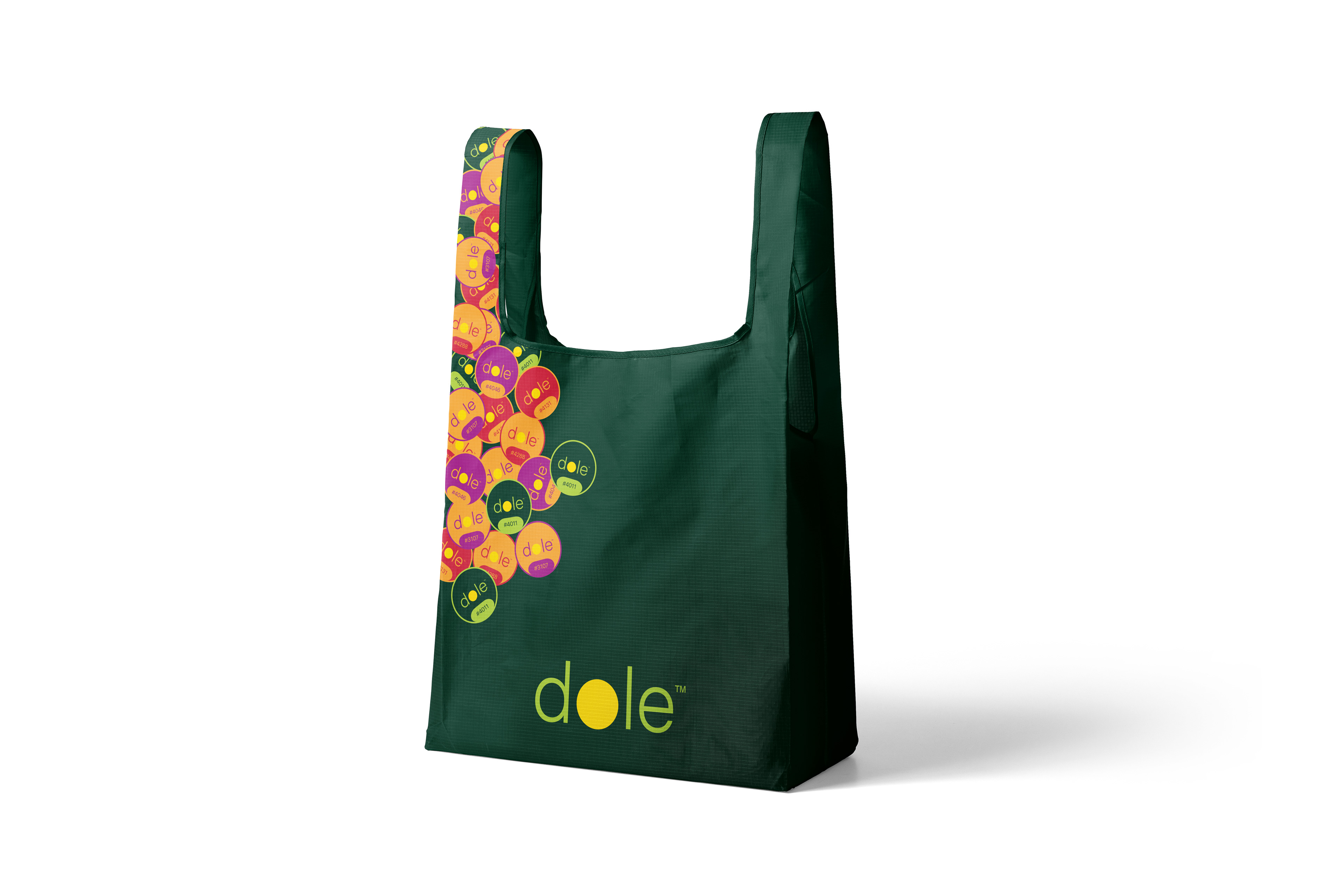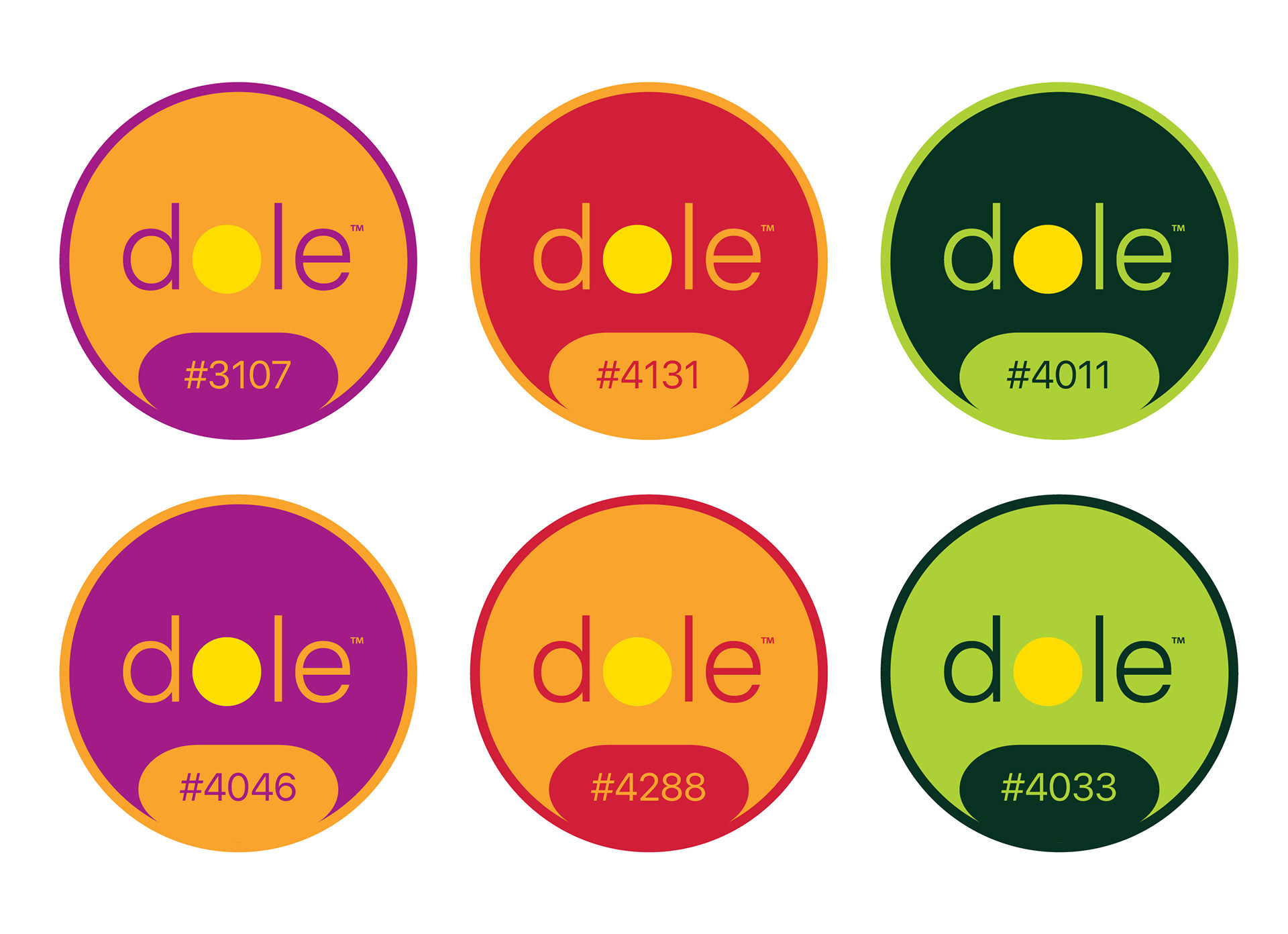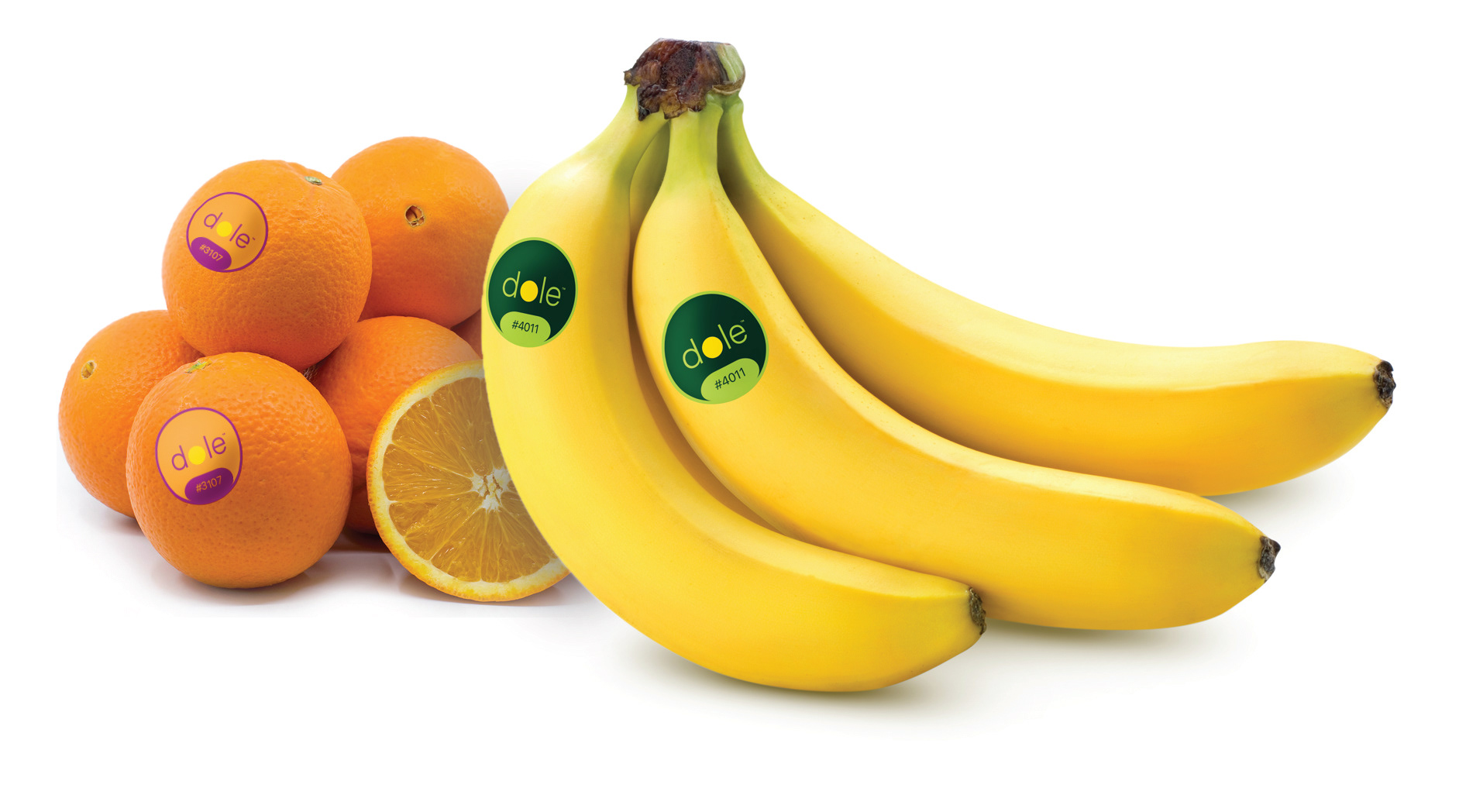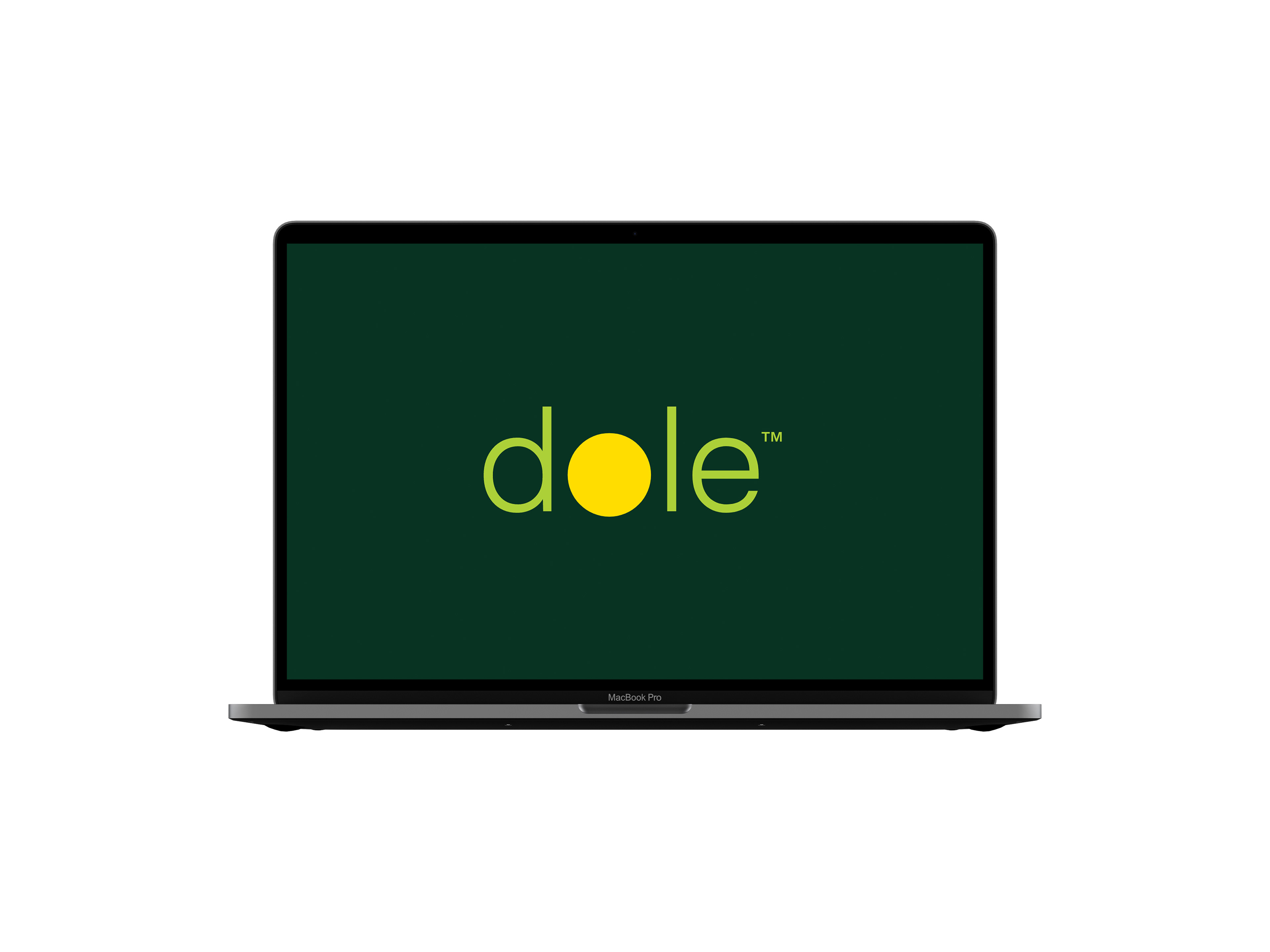 Dynamic splash page that makes use of the colorful logo. Splash page will not be the same two times to delight and intrigue customers visiting dole.com.